2007 Photo Outtakes: A Country for Old Men
2007-11-27 16:41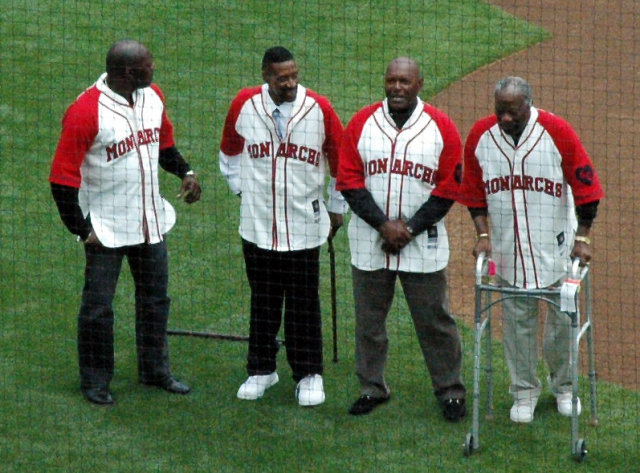 When I turned 40, I wanted to do some sort of meaning-of-life essay like Jon just did, but I ended up spending my whole 40th birthday zonked out on drugs instead. Perhaps Life sent me some sort of birthday message, but my foggy brain was utterly incapable of reading it.
One day, you're young, healthy, carefree. Your future lies ahead, anything is possible. Maybe you have some success. You're a 20-game winner like Dave Stewart, Mike Norris, Vida Blue or Mudcat Grant. You feel like the Monarch of Monarchs. "Look on my Works, ye Mighty, and despair!"
And then one day, a little piece of you starts to crumble, and then another. Your time starts to run out. Your dreams become more modest. Your accomplishments become what they are, instead of what they might be.
Had history unraveled in some other fashion, we could be talking about Stewart, Norris, Blue and Grant as Hall-of-Famers. Jon Weisman could be Charlie Kaufman, Josh Wilker could be Mark Harris, Mark Donohue could be Declan MacManus, the Toaster could be Facebook, and all our literary aspirations could be fulfilled:
I want to create something better than myself out of words, become that thing I created, and then repeat the process, and watch the spill of language, the waterfall of lexemes with its source in the chemical rubbings of my synapses, pouring through the nerves to my fingers, then across the screen, just as my father's rattling typing from the attic poured through the house.
It hasn't happened that way, yet. Maybe the big 4-0 was supposed to knock that word–yet–out of my head, but in my birthday fog, I never got the message. Perhaps when I hit 42, I'll finally understand Life, the Universe, and Everything. I'll finally realize that I'm not special. I'll figure out that I, like all the other non-Mozarts in the world, need to find true meaning in just gathering together, leaning against our canes and our walkers and each other, to honor our modest successes, and absolve each other for all our mediocrities.