2000 Ericsson Open – Women's Singles
2013-05-08 10:39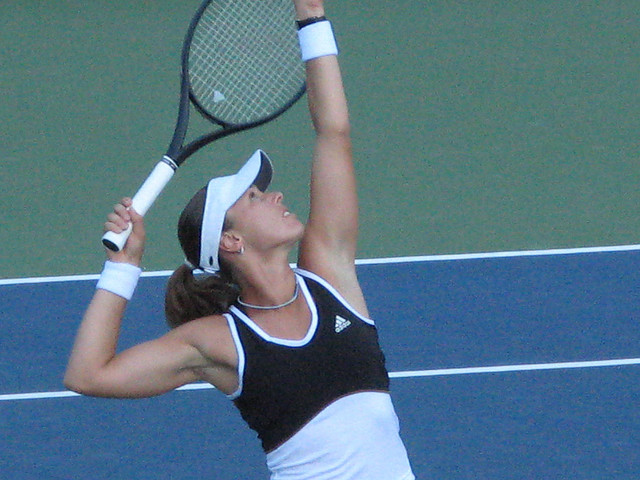 There are two tiers of professional tennis tournaments: the Grand Slam events, and all the others.
The Ericsson Open, a/k/a the Sony Open, a/k/a the Miami Masters, may be the Grandest of the Ungrand. Most Ungrand events are one week, single gender tournaments. The Miami tournament, like the Grand Slam events, plays over two weeks, hosts both genders, and has a large prize purse. It probably has visions of perhaps one day becoming Grand itself.
But so far, it remains the Biggest Fish in the Small Pond. Is that such a bad deal?
The Random Wikipedia Wheel of Fortune has sent us today back in time to the 2000 Ericsson Open Women's Singles tournament. It is not a particularly remarkable tournament, other than serving as one affirmation, among many, of the greatness of Martina Hingis. Hingis marched through this tournament basically unchallenged. She never got close to losing a single set. She won 6-3, 6-1 in the quarterfinals against Amanda Coetzer. She destroyed Monica Seles in the semifinals, 6-0, 6-0. Hingis then trounced Lindsay Davenport in the finals, 6-3, 6-2.
In the past two days, the RWWoF sent us to examine the ordinary, unremarkable moments before and after greatness. Today, our eyes are opened to the existence of many other utterly ordinary moments, even in the middle of greatness. Perhaps we are meant to wonder: if greatness is so short and fleeting, what exactly is so great about greatness anyway?