2007 Photo Outtakes: Bing Crosby Breaks Down Bobby Crosby
2007-11-14 0:17
Whatever happened to that 23-year-old shortstop who hit .308/.390/.544 in AAA Sacramento once upon a time?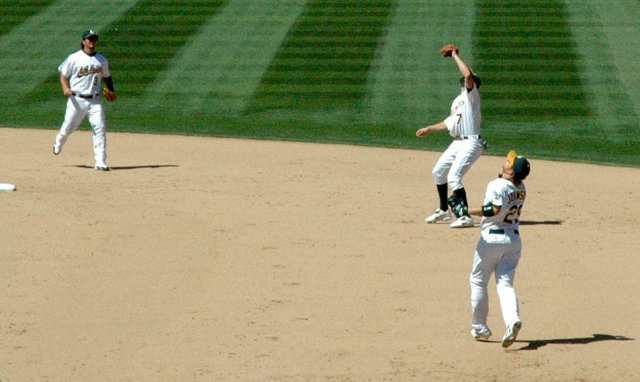 I thought a kingdom was in sight
That I would have the right to claim
But with the morning's early light
I didn't have a dream to my name

You know the saying that all who love are blind;
It seems that ancient adage still applies.
I guess I should have seen right through you,
But the moon got in my eyes.