2007 Photo Outtakes: He's No Angel
2007-11-15 23:58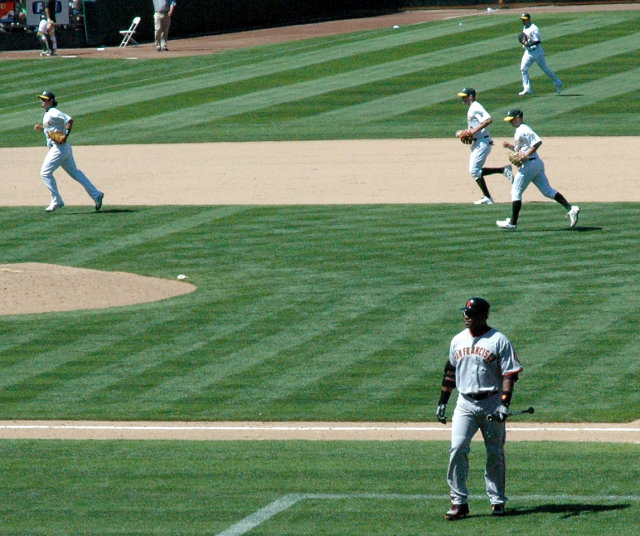 With Barry Bonds bearing on a bout behind bars, and Alex Rodriguez resurrecting his Bronx-based business cards, the Anaheim Angels are once again going to struggle to supplement their Guerrero-only offense.
With those two players now likely to remain out of the AL West next year, there are basically no acquisitions the Angels could make that would make me feel like they were locks to win the division next year. The rumor mill has Miguel Cabrera and Dan Uggla possibly heading to Anaheim in exchange for Howie Kendrick and Nick Adenhart, but that idea does not scare me. Cabrera and Uggla would give the Angels some sorely missing power, but they would also turn a good infield defense into a bad one.
All of which is to say, the price of Dan Haren and Joe Blanton just went up a little higher. There's more incentive now to stay the course, to see if the A's can stay healthy for once, and if they can, to find out if what they have is good enough to beat the Angels. Unless we hear some bad news about the rehabs of Eric Chavez or Travis Buck or Justin Duchscherer, I think Billy Beane is now more likely to tinker with the team than to blow it up.